Photos: Corrina Van Hamlin

"…CAPTIVATED THE AUDIENCE WITH A TRULY ORIGINAL TAKE ON TRADITIONAL MUSIC.  COMBINING A VARIETY OF GENRES FROM CELTIC AND BLUEGRASS TO JAZZ AND CLASSICAL, THE JEREMY KITTEL BAND…  WOVE TOGETHER AN ENGAGING SET THAT HIGHLIGHTED THE MUSICAL VERSATILITY OF EACH MUSICIAN…  A BEAUTIFUL, ABSOLUTELY UNIQUE SHOW."
OBERLIN FOLK FEST

"THEIR INDIVIDUAL AND ENSEMBLE VIRTUOSITY, ORIGINALITY, AND OVERALL ENERGY ABSOLUTELY KNOCKED OUT FESTIVAL AUDIENCES… MUSIC SPANNED THE TRADITIONAL TO STUNNING ORIGINALS…"
IOWA ARTSFEST

"THEY ARE SOME OF THE BEST MUSICIANS I'VE EVER MET. I'VE BEEN BLOWN AWAY BY THEIR CREATIVITY, SPONTANEITY AND COMMITMENT TO THEIR CRAFT. THEY'RE ON PAR WITH ANY OF THE GREAT CLASSICAL ARTISTS WE'VE HAD HERE THIS SEASON."
OLYMPIC MUSIC FESTIVAL

"BRILLIANT PERFORMANCE!.. A CHARISMA AND JOY THAT IS COMPLETELY INFECTIOUS, AND THE TECHNICAL PROWESS OF JEREMY AND HIS BANDMATES IS SECOND TO NONE… CREATIVE COMPOSITIONS AND VIRTUOSITY COMBINED WITH CHARMING HUMOR AND GREAT STAGE CHEMISTRY…  THE JEREMY KITTEL BAND HAS THE WHOLE PACKAGE, AND OUR AUDIENCE ALREADY WANTS TO KNOW WHEN THEY'RE COMING BACK TO MIM!"
MUSICAL INSTRUMENT MUSEUM, SCOTTSDALE, AZ

"THE JEREMY KITTEL BAND IS PHENOMENAL. EVERY PLAYER IS VIRTUOSIC. THAT IS NOT WHAT IS REMARKABLE ABOUT THE BAND HOWEVER. WHAT IS REMARKABLE IS ALL OF THAT VIRTUOSITY IS PUT TO WORK IN THE SERVICE OF BEAUTIFUL, INTRICATE, COMPELLING ARRANGEMENTS MAKING MUSIC THE MASTER, NOT THE OTHER WAY AROUND. THIS IS RARE AND WONDERFUL. THIS IS MUSIC USING THE PINNACLE AS THE STARTING POINT. THE THEME OF WINTERGRASS 2017 WAS BACH TO BLUEGRASS. THERE WERE SPECTACULAR BANDS FROM BOTH ENDS OF THE CONTINUUM. THE JEREMY KITTEL BAND TRANSCENDED THAT CONTINUUM, HOWEVER, PRESENTING MUSIC THAT BOTH J.S. BACH AND BILL MONROE WOULD UNDERSTAND AND APPRECIATE. THEY'D PROBABLY BOTH BUY A CD AND SIGN THE MAILING LIST, TOO."
WINTERGRASS MUSIC FESTIVAL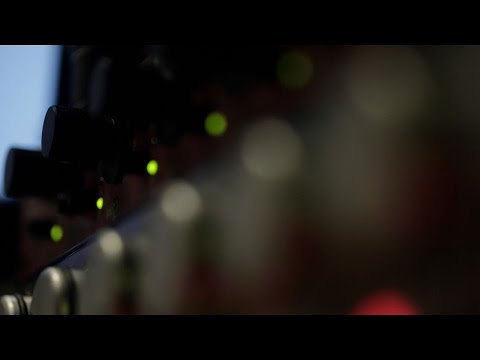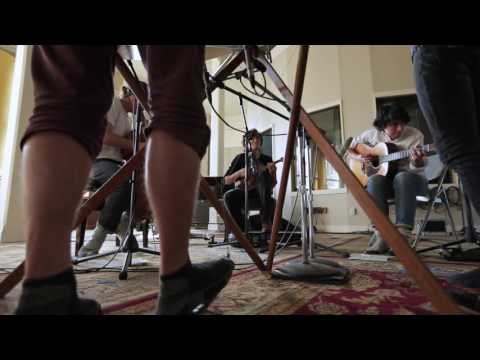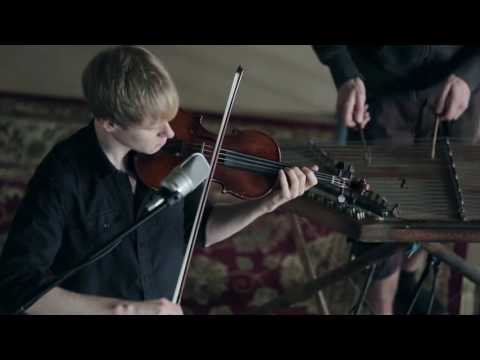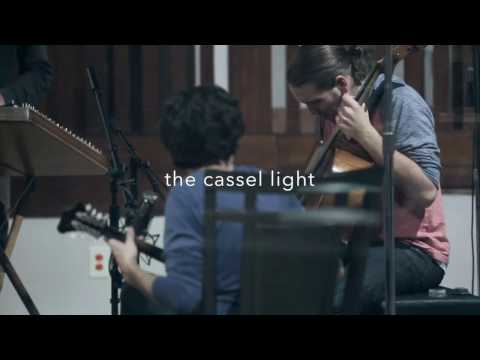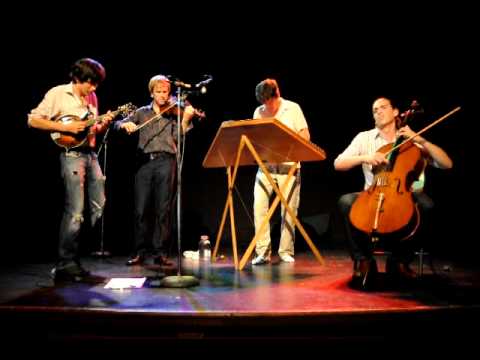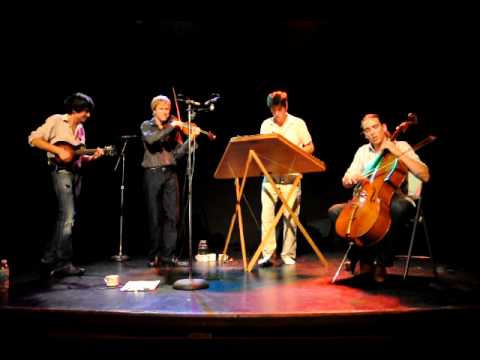 Award-winning fiddler and violinist Jeremy Kittel leads an exceptional band with musical roots spanning the globe. With the drive of Celtic fiddling, spontaneity of jazz, soul of the blues and intricacies of chamber music, the Jeremy Kittel Band captivates audiences and defies categories.  Kittel is joined by some of the most dynamic performers on the American acoustic music scene, with core members Joshua Pinkham (mandolin), Nathaniel Smith (cello), and Simon Chrisman (hammered dulcimer).
Joshua Pinkham, recently featured on the cover of Mandolin Magazine, is regarded as one of the greatest mandolinists of his generation. Joshua has been named "the future of the mandolin" by Mandolin Magazine; his solos on Youtube have been reviewed by Mandolin Cafe as "Jaw Dropping;" and mandolin forefather David Grisman has named him "as certainly one of the most important young improvisers on the acoustic scene today."

Hammer dulcimer virtuoso Simon Chrisman brings a whole new approach to an instrument that has previously been thought to have limited range and technique. His inventive virtuosic touch and sophisticated rhythmic sensibilities are redefining the instrument and earning the attention of listeners from all over the world.

Nathaniel Smith has transported the cello into multiple genres and styles by transcending traditional cello technique and transforming the role of the cello. Living in Nashville, TN, Nathaniel has performed nationally and internationally with various artists including Mark O'Connor, Natalie MacMaster, Abigail Washburn, Bela Fleck, Darol Anger, Steve Martin, Sarah Jarosz, and Jeremy Kittel.